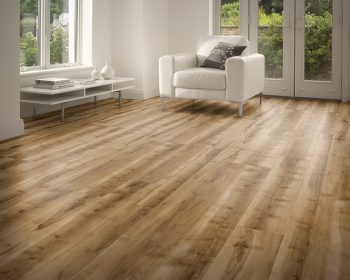 Do you think LVT is more suitable than other flooring's? Read on to see why we would say so.Luxury Vinyl Tiles vs. Carpet
Unlike carpets, LVT floors do not harbour bacteria and mites. Therefore, LVT flooring is more hygienic and a lot more easier to keep clean and maintain. Another advantage to having LVT over carpet is that you can install LVT with the correct adhesive over a underfloor heating system.
Luxury Vinyl Tiles vs. Laminate Flooring
Laminate flooring is known for looking unrealistic unlike a quality LVT such as Karndean or Amtico. Laminate flooring is also notorious for warping due to moisture, temperature change and can damage fairly easy due to water seeping through. Not only is LVT water proof, but it will keep its shape for many years and looks incredibly natural.
Luxury Vinyl Tiles vs. Stone or Ceramic Tiles
One of the major issues with ceramic and stone tiles is that they are slippery when they become wet, which may be dangerous in kitchens and bathroom especially for elderly people and children. The textured surfaces of quality LVT such as Karndean or Amtico have been fully tested for slippage, making them idea for all types of rooms and commercial premises. LVT flooring is also a lot warmer to the touch than stone or ceramic tiles.
Luxury Vinyl Tiles vs. Hardwood
Many people opt for a hardwood flooring due to the knot and grain features. LVT flooring's can mimic the extract same look but without the hassle that comes with hardwood flooring such as the need for sanding, lacquering, staining and more. Hardwood, like Laminate will warp due to changes in moisture and temperature unlike LVT flooring's.